Six months into the year and summer is speeding right along – and I forgot how hot it actually gets in Kansas (when is fall again?)
As always, I've put together a list of new songs from the last month or so… but I just wish I could've put a ton of new Beyonce material on this list BUT Ms. Carter decided she was gonna take my money and go on tour with her tired ass husband and perform songs from 2001 instead. I cannot with her. And will not delve deeper into the black hole of disappointment the On The Run II Tour has brought me in just one day (I will live, I am a survivor, and you bet your bottom dollar I'm still going to see the show in Chicago so LOL)
But I'm just saying… if you're gonna take somebody on tour for sake of just touring (cause that's literally what they're doing) then let's throw Kelly and Michelle a bone and do a Destiny's Child reunion tour!?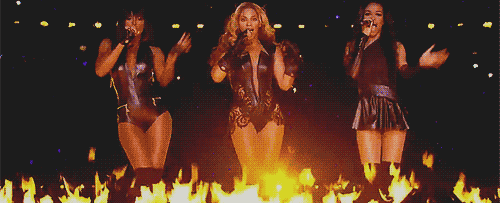 Anyways. Read on to find some new jams to add to your playlists, or follow me on Spotify here and dig into my own playlists.
---
"Good As Hell" – Lizzo
Truth to be told, I discovered Lizzo when she appeared as a guest judge on RuPaul's Drag Race a few weeks ago. Her music knocks. I don't know where she's hiding or why she hasn't made it bigger just yet, but y'all need to get into this gig.
"5 In the Morning" – Charli XCX
No surprise I'm posting yet another blog stanning for the queen of autotune. BUT when the chance arises, I will continue to do so (cause apparently she plans on releasing "so much music we're going to be tired of her by the end of the year"). I mean, I'm stoked!
"bitches" – Tove Lo (feat. Charli XCX, Icona Pop, Elliphant & Alma)
Okay this is the best song from Tove's latest album, and then to add all these incredible pop stars to the mix was just genius (since y'all could've cared less the first time she dropped the song – yeah I'm talking to you). Also this video is a MESS lmao.
"Solo" – Clean Bandit (feat. Demi Lovato)
Demi has proven to us time and time again that she knows how to collab with a DJ and make a bop. Sonny with a Chance could never.
"Fall in Line" – Christina Aguilera & Demi Lovato
Now the more I listen to this, it seems like a Dangerous Woman 2.0 – but hey! I will forever be here for a Christina comeback (I just don't need them to never perform it live together ever again – aka the 2 screaming banshees yelling at each other back-and-forth at the BBMAS)
"Taste" – Betty Who
WHY DON'T YALL CARE ABOUT HER STILL? She even recorded the theme song for Queer Eye – which I KNOW y'all love that show, so stop paying her dust. Like, just STAN her already! This is a perfect summer bop there are truly no excuses any more.
"Messy" – Kiiara
It's not "Gold," but it's a cute song – seems kind of 2016 though. But we'll still give it a listen.
"Girls" – Rita Ora (feat. Charli XCX, Bebe Rexha & Cardi B)
Speaking of messy… This song had some minor controversy surrounding the meaning behind the lyrics and those involved in making the record – but now that they've all publicly apologized, I think it's safe to listen to now. (The video is also messy lmao – but so was Kiiara's makeup in her video so skrrt)
"What I Need" – Hayley Kiyoko (feat. Kehlani)
One of the people who handed Rita Ora's ass to her on a plate (per "Girls") was 2018's LGBT icon Hayley Kiyoko – and then she turned around a dropped this amazing video – during Pride Month. C'mon timing. Love Kehlani, Love Hayley, Love this video.
"Mad Mad World" – Bonnie McKee
I gotta give it to this girl for continuing to try even though America could give a shit less. She wrote "California Gurls," "Part of Me," "Roar" & "Teenage Dream" for Katy Perry, "How We Do (Party)" for Rita Ora, "Dynamite" for Taio Cruz, and "Hold it Against Me" for Britney Spears – (granted this song isn't her best but) like how dare yall disrespect such a genius song writer.
"Believer" – CYN
I discovered this lil song and can't get it out of my head. Interesting find, worth a listen.
"Like I Do" – Christina Aguilera
Her latest release from her latest comeback album – I can vybe with it. She's really trying to seem fresh and current and It's kind of working(?).
"Bloom" – Troye Sivan
It's such a catchy song – and he's just a little niño. I didn't really care for him until now, so let's hope his upcoming album is just as good (I mean at least he has a song with Ariana Grande to look forward to). Also, while we're at it, this video is kind of everything.
"Back To You" – Selena Gomez
In the theme of quality videos, this is a bop AND a cute video. Selena's back and we're here for it.
"Colour" – MNEK (feat. Hailee Steinfeld)
Yes, this is much like all the other DJ-heavy songs of the last 5 years but I just can't get it out of my head (and Hailee Steinfeld is such a lil cutie)
"Tango" – Antonia
I came across another of her songs but preferred this much better. Based on her Spotify artist profile she's been trying it since 2011 – let's just say this is an improvement and I think she finally found her niche.
---
Parting note: I saved probably over $1,000 by not going to Coachella since I get to see the exact same thing at OTRII, XOXO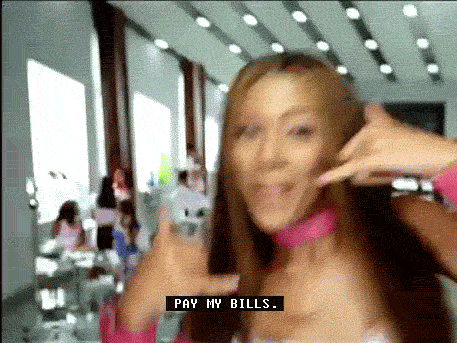 ---
Cover Image Copyright Atlantic Records 2016. This blog serves no commercial purpose and all links and media belong to their respective owners.