Can y'all even believe that it's already April? Which means summer is right around the corner too!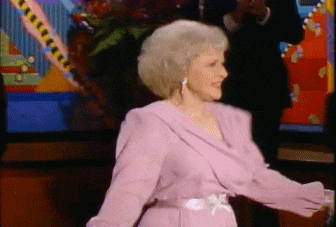 Take a look at the latest bops I've been overplaying til I hear them in my sleep (or follow my Spotify Playlists here).
---
Louisa (feat. 2 Chainz) – "Yes"
So I found out about this song by chance the other day and I've yet to get it out of my head ever since. It gives me Little Mix vibes. She was the winner of the The X Factor UK in 2015, but upon further research, she apparently has yet to release her debut album (or launch her career tbh). Then I found this article saying this single is really a "make it or break it" for her career RIP so LADIES we're gonna STAN cause this song is a pure pop banger.
Cardi B – "Be Careful"
She delivered a little something different with this one (ahead of releasing her debut album this Friday). We love a good switch up in style. And I'm absolutely here for the subtle Ms. Lauryn Hill "Ex-Factor" sample. Like who isn't excited for Cardi's album?
Tinashe (feat. French Montana & Ty Dolla $ign) – "Me So Bad"
We're FINALLY getting Tinashe's album Joyride, but not only that, she teased us with this little gem to hold us over until Friday the 13th (spooky). Serving dancing, singing, looks galore.
Sidenote: DID YALL KNOW Tinashe was the voice of one of the main characters in the Polar Express animated movie? Shook
Lady Gaga – "Your Song"
One of my favorite Elton John song's covered by one of my favorite artists. Her vocals in the second verse took my poor wig and stomped all over it. Her voice has matured so much since "Just Dance" came out TEN YEARS AGO.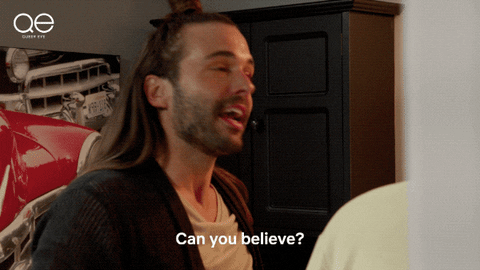 As for this song, it comes from the new Elton John cover album Revamp: Reimagining the Songs Of Elton John & Bernie Taupin coming out this Friday – and you can catch Gaga and various others performing the songs from the album live at the Grammys Tribute Special next Tuesday on CBS.
MØ – "Nostalgia"
The Danish Queen MØ stays delivering unconventional bops. If you're feeling nostalgic, check out MØ's "90's Favorites" playlist here.
Hayley Kiyoko – "What I Need (feat. Kehlani)"
While I'll always be here for Kehlani, Hayley stands her own with her new pop album Expectations. DID YALL KNOW Miss Hayley used to be in a girl group with Tinashe who even opened for Justin Bieber's My World Tour in 2010? Lets just say thank god they disbanded (like all groups inevitably do) so we could get Tinashe's Aquarius four years later. Now Hayley's solo career can hopefully blossom.
Also, tell me why I've been mixing up Hayley Kiyoko with Kaley Cuoco from The Big Bang Theory for the last week LOL
H.E.R. – "Focus"
Very SZA vibes, H.E.R. gives us more of the popular Lo-Fi sound of music today and we're not mad about it. She also may have a secret project with Rihanna in the works and who isn't here for new Rihanna music?!
Lauv – "Chasing Fire"
Lauv co-wrote and co-produced "No Promises" with Cheat Codes and Demi Lovato and later opened for Ed Sheeran on his Divide Tour in 2017 – but I came across this little bop of his own and it's not too shabby. Reminds me of Troye Sivan or like a male Betty Who.
Rich The Kid (feat. Khalid) – "Too Gone"
Khalid is back to moan his way through another song – but it's kind of a bop so we'll deal with it for now. I mean it is 2018 and rappers are still talking in cursive so YOLO right?
Charlie Puth (feat. Kehlani) – "Done For Me"
I don't know what it is about Charlie's music, but it knocks. I live for a thick and groovy bass line and of course Kehlani (again).
Todrick Hall (feat. RuPaul) – "Dem Beats"
I will forever stand for this man and all the work he puts into his craft. He just came out with a new album of THIRTY songs and is about to go on an international tour in support of it. If you don't know who Todrick Hall is, stop what you're doing and visit his YouTube channel now and just marvel in his talent. From competing on American Idol, to breaking through on YouTube, to judging on RuPaul's Drag Race, to starring in Kinky Boots and Chicago on Broadway – Todrick is a force to be reckoned with. Plus, it's pretty catchy if I do say so myself.
---
I amaze myself that I'm able to make a list like this every month when I always feel like I'm at a loss for new music. Though 2018 looks like a promising year for some of the big artists to drop new albums, so we're in for some fun! Thanks for your support and reading this post – I'm always on the look out for new music so by all means share with me your favorite finds if you have any!
---
COVER ART COPYRIGHT ATLANTIC 2018. THIS BLOG SERVES NO COMMERCIAL PURPOSE AND ALL LINKS AND MEDIA BELONG TO THEIR RESPECTIVE OWNERS.