GURRRRRRRRRL
If you have not seen the actual video, I have it linked below (and peep the Like to Dislike ratio on the video if you need an idea of where this is going):
---
Where to fricken begin… because the Dutchess herself has given us a LOT to work with.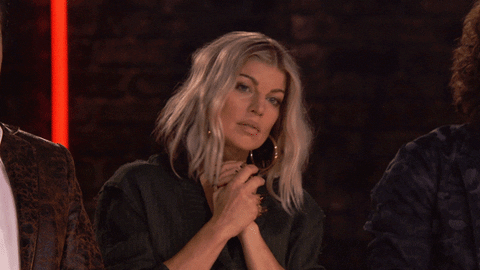 She was feeling SOME type of way before she even had a mic in her hand as she did a little choreographed walk up to the mic… this shit was messy before it even started.
Not to mention she deadass brought out a snare drum to accompany this minute long performance… legends only. She was giving us full "Happy Birthday, Mr. President" vibes in a swanky jazz club.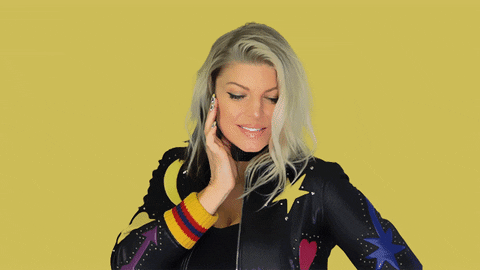 Then she started slurring and screeching her words and we began to raise our eyebrows.. at first it sounded like typical Fergie-Ferg…
Which we should all have known better – if you're gonna invite Fergie to sing the National Anthem, you're gonna get Fergie singing the damn National Anthem as fergalicious as she can.
But then it turned into a middle school talent show – and we got nervous.
What so PROUUUUUUUUUUD LAY WAY HAILED
I apparently didn't know all the words to the Star Spangled Banner until Fergie sang them so meticulously that I couldn't help but pay attention to every syllable. (But the real question is, does Fergie know the words?)
About halfway through we had some sort of string section accompanying her yodel her way through the song…
…and then they started showing the players' reactions.
Them shady ladies I was DEAD – they didn't even TRY to hide it.
THROUGH THA PAIRRRR UH LUSS FIiIiIGHT
I think my favorite part about her performance was that she manages to go from a light, soft-spoken, almost breathy tone to full on belting through her poor vocal chords within the same sentence (disregarding pitch). Her DICTION – I simply couldn't. I wasn't even allowed to.
Then we get to one of the highlights of the performance…
THAT ouR FLAG WUZ STILL THERRRRRRRREEEOOOOOWWWOOOWHH SAaAaAYYYY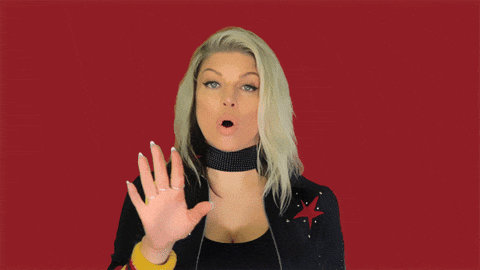 I was so shook. I don't think anybody was ready for that. I don't think I had the STRENGTH to endure that. I don't even think that was legal(?)
Then she continued with extra syllable, after extra syllable, after extra unnecessary syllable.
BANNNN YER YER yet waaaaveeee
At this point I'm thinking, how can somebody think this was okay? Who was present in rehearsal and encouraged this? I had secondhand embarrassment through my computer screen. Like throwback to before this started and they announced she was an 8-time Grammy Award Winner…… you can't take that back, Fergie really was an It-Girl back in the day, but mama, WHAT IS GOING ON LATELY?
O'EERRRRR THE LANDDD OF THE FREEEEE E E E E E E E *bobble heads*
Instead of using actual vibrato she literally just shook her head – I CANT. And then miss thang flashed a smile cuz she thought she DID the damn thing…
The CONFIDENCE – like she genuinely thought she killed it.
yandd THA HOMEEEEEE
(wait for it)
yof thaaaaa
(here it comes)
mmBRAAAYYYyeeeAYYY AYYYYYYYVEE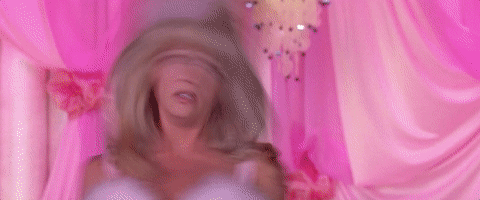 I could not physically contain myself by this point… I had fully lost it. WHERE DID THAT COME FROM? What goat did they sacrifice for these vocals?
And then to top off the entire performance, she squeals the already iconic line:
LETS PLAY SOME BASKETBALL!!!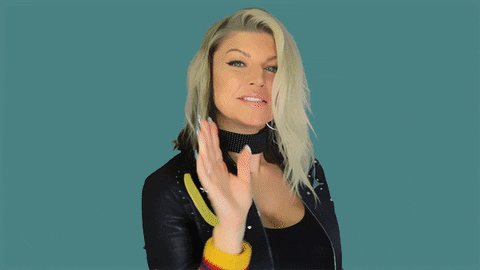 By now I've had to pull myself off the floor and back into my chair because I simply could not even begin to process this performance. How does one recover from such an event?
That fake ass crowd said
---
Let me cleanse your ears, mind, body, and soul after witnessing such a tragedy:
---
But now Fergie is apologizing. Which we don't necessarily deserve – she sang her song the way she wanted to. And while it didn't sit well with literally anybody, we just have to deal with that. Much like she now has to live with her performance, alongside whatever this was:
She chalked her poor choices up to "artistic risk taking." What did we honestly expect when they invited the girl who sang "Mix my milk with your coco puffs" to sing the Star Spangled Banner.
Fergie will always be Fergie. It's what made us love her back in the day. Let us not forget, the girl who just assaulted our eardrums was the same girl who gave us the bops "Fergalicious" and "Glamorous," among others.
Also there is her "comeback" album, Double Dutchess. (Is that what this was – karma? because nobody cared about her flop comeback album?)
So let's remember the better days of Fergie's career instead, because as Fergie says: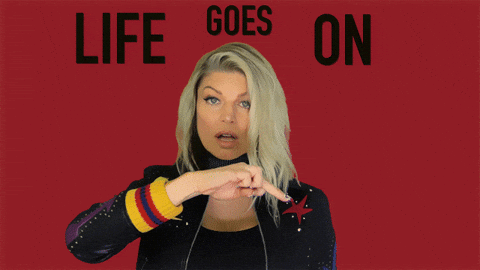 ---
Parting words: I'm just going to leave this here because I've been screaming laughing at it for the last 10 minutes, enjoy!
---
Cover Copyright 2006 @ A&M Records. There is no commercial purpose for this blog and all media and links belong to their respective owners.