Not too many people can say they've performed the Super Bowl Halftime Show – I'm blessed to say my two faves have indeed graced the stage (and left America bald). But this year, good ole NFL thought it'd be cute to invite Justin Timberlake to the stage. Now nobody will ever be able to compare to Lady Gaga's performance in my eyes and that's just that, but here is a list of people I'd rather watch than JT.
*If he's going to perform, all I ask is that he bring out Ciara for "Love Sex Magic," it's truly the LEAST he could do*
---
1. Rihanna
2. P!NK
3. Britney Spears
4. Christina Aguilera
5. Taylor Swift
6. Florida Georgia Line (with special guests Nelly & Backstreet Boys)
7. The cast of "The Greatest Showman"
8. Danielle Bregoli
9. Aly & AJ
10. The Jonas Brothers
11. Brooke Hogan
12. Mandy Moore singing "Stupid Cupid" until the commercial break
13. Troy Bolton (while Drew Seeley actually sings for him offstage)
14. Zack & Cody's mom, the good sis Carey Martin
15. Regina Spektor singing the Orange is the New Black theme song
16. Kim Zolciak
17. Phoebe Buffay singing "Smelly Cat," among other classics
18. Chelsea sitting on one of the field goals singing "On Top of Old Oaky"
19. Paris Hilton singing the national anthem, "Stars Are Blind"
20. Kylie Jenner avoiding the topic of pregnancy in a 15-minute-long interview
21. Boyz N Motion
22. Debra Wilson paying homage to Whitney Houston
23. Blue Ivy (feat. Rumi & Sir) [on the triangle and recorder respectively]
24. Kim Kardashian performing her hit single, "Jam (Turn it Up)"
25. Ja'mie King (calling her mom on speaker phone)
26. Leighton Meester (feat. the entire cast of Gossip Girl except Jenny)
27. Patti Labelle singing another song she doesn't know (without background singers or cue cards)
28. The Countess Luann video conferencing her performance from jail
29. Ms. Keisha
30. This girl singing all the parts to "Bohemian Rhapsody"
31. ASMRTheChew crunching an entire jar of pickles
32. The girl from Education Connection
33. Demi Lovato screeching and yodeling her way through her entire discography (including the Sonny with a Chance theme song and both Camp Rock 1 & 2 soundtracks)
34. The final two contestants of America's Next Top Model struggling to film their Covergirl commercials
35. Alaska Thunderfuck and Gia Gunn saying STUN 100x
36. Hannah Montana (with opening acts Lola Luftnagle and the boys from "Cheese Jerky")
37. Aja just duck walking and death dropping all over the place
38. The FBI agent who watches Beyonce through her computer screen
39. Erika Jane patting the puss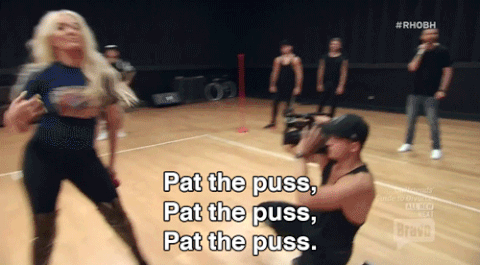 40. The Morning Breath doing a live podcast (feat. @jackieoproblems and @claudwithnojob)
41. Wendy Williams running back and forth from one end of the stadium to the other
42. Tyra Banks smizing for 10 minutes
43. The cast of Rupaul's Drag Race sipping their drinks through straws
44. Donatella Versace critiquing the player's uniforms
45. Serena Williams dancing to "Lemon"
46. Doug the Pug
47. Millie Bobby Brown rapping Nicki Minaj's verse from "Monster"
48. Rob Kardashian and Blac Chyna in a couple's counseling session
49. Any single one of these fake bands generated by a computer
50. And last but not least, Lady Gaga (again).
---
Enjoy the game, the commercials, and Mr. Man of the Woods himself. I don't have cable so I can't even watch it (and I'll be at work all day anyways so RIP)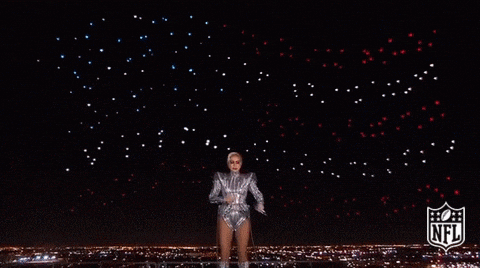 ---
Featured image Copyright 2018 Tennman Digital. This blog serves no commercial purpose and all links and media belong to their respective owners.