Now that I got my favorite music selections from last year out of the way, here is a list of things I'm looking forward to this year (and it's already shaping out to be an exciting year to come)!
---
Television
Scandal & How To Get Away With Murder Crossover – how incredible is this? I've been an avid fan of both shows since they first came out and have been anxiously waiting for them to add the next season of Scandal on Netflix — it's one of those things you didn't know you needed but you do now. Best part, the crossover is supposed to last not one but TWO episodes!
American Crime Story: The Assassination of Gianni Versace – After the snoozefest that was ACS: The People v. OJ Simpson, this actually looks incredible. I love me some Darren Chris and Penelope Cruz. The first episode shows promise for the what's to come. Only downside is Lady Gaga isn't playing Donatella as originally planned *dabs tear*
American Horror Story: Season 9 – Ryan Murphy announced at the Television Critics Association semi-annual press tour in Pasadena, California, that the next season of the anthology show is heading to the future for the first time, according to Entertainment Weekly. And when Murphy pitched the idea for the upcoming season to John Landraf at FX, he apparently "fell out of his chair with joy." If it's anything like Cult and absolutely nothing like Freakshow then I'm all in.
Rupaul's Drag Race: Allstars Season 3 – After how much Season 2 left me completely BALD and gasping for air, I cannot physically wait for this season to start next week. And if Trixie Mattel doesn't win then we're going to have issues, that's all I gotta say. And like who is the mysterious 10th queen gonna be? So many things to look forward to within just one show. Ru don't disappoint me: you already let Shea Couleé down, don't do me like that again.
Rupaul's Drag Race Season 10 – Now we've got a while to wait for this one as promotion likely won't even start till Allstar #3 is crowned BUT it's coming soon enough to be excited for it. I can't wait to see Eureka O'Hara go home a second time!
The Trixie & Katya Show returns to VICELAND – If you guys haven't heard about this shit show of a talk show you MUST start watching now. I openly admit it is not nearly as good as their YouTube series "UNHhhh" (which is also worth a day of binge watching from start to finish – the episodes only get better as it goes) BUT the show still provides some good laughs. You can get a preview below:
The 2018 Winter Olympics in PyeongChang, South Korea: BRING ON THE FIGURE SKATERS. I have to admit I don't even have cable so I'm not entirely sure how I'm going to watch this but I'm fully into everything involving the olympics: the commercials, the performances, the competition, the figure skating, etc. Even though the Winter Olympics are kind of like the ugly step-sister to the Summer Olympics, we're still gonna support good ole Team USA either way.
Kim Kardashian's Glam Masters – Apparently I've been living under a rock because I had only just heard about this show this weekend (I blame it on not having cable access) but the trailer alone has me shook. I'll always support my Kardashians so I'm here to give this a try (and hopefully it's better than the mess that is Khloe's Revenge Body)
Movies
Boy is 2018 a good year for movies!!! I'm such a fan of super hero movies and this year especially doesn't disappoint in that category. These are the upcoming movie releases I'm most excited for:
Marvel's Black Panther – The soundtrack, the visuals, the actors/actresses, etc. I'm absolutely here for this film. And fresh off my return from Africa, what a better time for this to come out!
Marvel's The Avengers: Infinity War – What's better than a super hero movie? Putting literally every Marvel Studio's super hero all into one movie. I'm more than ready for my wig to be knocked clean off.
Jurassic World: Fallen Kingdom – I'm such a nerd for dinosaurs and the Jurassic Park film series has been some of my favorite movies of all time. Jurassic World was such a good addition to the original three films (and I just love Chris Pratt and Bryce Dallas Howard). I mean they brought out a damn volcano for this film… the only thing more I can ask of them is to one of these days finally include some underwater/ocean dinosaurs! (though the climax-scene stealer in Jurassic World was quite the touch)
Ocean's Eight – What a bad ass collection of women. I don't think I've ever seen one of the "Ocean's" films but you bet your ass I'll be first in line to see my girls Sarah Paulson, Sandra Bullock, Mindy Kaling, and BITCH none other than RIHANNA. We're neither worthy nor ready. Whoever came up with the idea for an all-female reboot of the franchise had their head on straight cause Rihanna's fans alone will probably break box office records.
Incredibles 2 – We've been waiting since 2004 for a sequel to the first Incredibles film and we finally have it in our near future. What a time to be alive. It's like Finding Dory all over again — what other time could you find 20+ year olds sharing a theater with toddlers.
X-Men: The New Mutants – Now I was so excited for this horror-twist on the X-Men franchise (which I am such a fan of) but they have since pushed up the release of Deadpool 2 (which nobody asked for) and pushed back the release of The New Mutants til 2019… I'm still excited for it so I kept it on the list, but I also wanted to vent my frustration. Please let me know if you are actually THAT interested in another Deadpool movie so I can block you on all social media accounts.
A Star is Born (2018) – A remake of the 1937 original movie, this time starring none other than Lady Gaga (I couldn't think of anybody better to follow in the footsteps of Judy Garland and Barbra Streisand). And Bradley Cooper is not only directing, but also starring alongside LG. I don't know which I'm more excited for: the movie or the soundtrack!
Love, Simon – I just ordered the book so I'm trying to finish reading before I see this movie but how precious is this trailer?? And like glad this kid is getting more gigs because I loved him in Jurassic World. 
Music
Lady Gaga's Vegas Residency – I couldn't be more ecstatic after she announced she landed a $100 Million deal with MGM according to Variety. This bitch is about to make over a million dollars per EACH show. WIG. It's supposed to start this December, last over 70 shows, and span two years – so you bet your bottom dollar I'll be going to at least one of those dates. "Poker Face" was literally made for Vegas she's going to do absolutely amazing there.
New albums are expected from a number of big name artists including: Ariana Grande, Rihanna, Charli XCX, Nicki Minaj, Cardi B, KYLIE MINOGUE, and more. It's (hopefully) going to be an amazing year for music.
Beyonce @ Coachella – Now I couldn't be any more bitter that I'm not going to the actual Coachella Festival myself, but catch me watching the YouTube live stream in the comfort of my bed getting my life to "Formation" and "Drunk in Love." Fingers are truly crossed that this performance coincides with new music. I need some new Bey in my life. But we all know how Queen B likes to keep things secret and drop albums like it's hot so we truly could be in for just about anything at this show. How could we honestly prepare ourselves?
Things Happening in My Life
Senior year of college – not sure if I'm more excited or terrified that I'll be starting my last year of school in the fall. I've only got a few classes left in my major and have found some interesting courses to take on the side so I'm genuinely excited to finish off my college career but I wouldn't go as far to say I'm that excited to go off into the real world following graduation RIP
Living on my own – After my current lease is up I plan on moving into a one bedroom apartment and couldn't be more excited to decorate it. Why I didn't study interior design in school is beyond me but I already have Amazon Lists prepared for my new place. I absolutely love my current house but it's been two whole years now and I love a good change so it'll be good for me.
Getting back on track – For once I'm actually excited to be back on a schedule and into the groove of things. I'm going to attempt the Whole30 diet for the month of February cause lord knows my body needs a good detox. 2018 is the year we take care of our bodies children, get into it.
Not having Friday classes – I don't even have to explain how incredible this is.
Trip to Chicago – I joined the PRSSA club at my school this past year and they have an upcoming trip to Chicago that I could potentially going on and like how fun is that? My girl Olivia and I are about to tear up the town and visit some PR firms. #networking
First American Internship – I am so grateful for my experiences in South Africa with ReachDigital as my first real internship, and 2018 I will (hopefully lol) have my first internship in the US which is equally as exciting. Here's to hoping my applications don't get thrown in the trash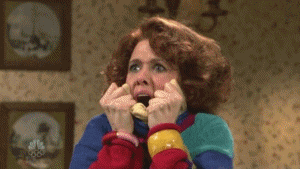 What I Need to Happen
Uber Eats in Lawrence – Riddle me this: WICHITA, Kansas, has Uber Eats but Lawrence does not??? Even Cape Town, South AFRICA has Uber Eats and we still don't. I took full advantage of it when I lived in Observatory and lemme tell y'all it is the best thing to ever happen to me. I need Uber to get on this before 2019 comes around and that's that on that. (Also a Whataburger would be nice too but that's pushing it)
Kylie Jenner to get TF over herself and either confirm or deny her damn pregnancy like WHAT IS TRULY GOING ON!? 1. If she is pregnant – why be so damn secretive about it? Like is Prince Harry the father? Is Kris her surrogate? There is literally NOTHING that gives her permission to be this secretive, and 2. If she is not pregnant  – what is the DAMN POINT of staying so quiet. Genuinely baffled.
---
THIS BLOG SERVES NO COMMERCIAL PURPOSE AND ALL LINKS AND MEDIA BELONG TO THEIR RESPECTIVE OWNERS.