Hey friends, I'm back – or more importantly, Tinashe is back! It's been a long time coming for the good sis since she released "2 On (feat. SchoolBoy Q)" back in 2014 (and we'll just forget about everything prior: like her time in the girl group "The Stunners," or the three mixtapes she released after she went solo) So let's get right into the good stuff:
Say it with me: "Tin-ah-shay"
Her debut studio album, Aquarius, is a masterpiece in and of itself. Her online following likes to split her into "Pop-nashe" and "Urban-nashe" since her music tends to find itself in the middle of both pop and R&B styles – but I believe Aquarius gives a great mix of both.
"All Hands On Deck" takes massive dumps on today's Top 40, truly. And our girl T can dance for her life. We love a multi-talented queen.
The album is comprised of bops, jams and gems: "Pretend (feat. A$AP Rocky)," "How Many Times (feat. Future)," "Far Side of the Moon," "Feels Like Vegas" and "Wildfire" are all songs you should know of if you didn't already (in addition to the promoted singles, obviously).
But then, funny thing is, we just collectively gave up on Miss Tinarsha for some reason? I'm still scratching my head trying to figure this one out. How could we let a girl who blessed us with such quality music just disappear into the abyss?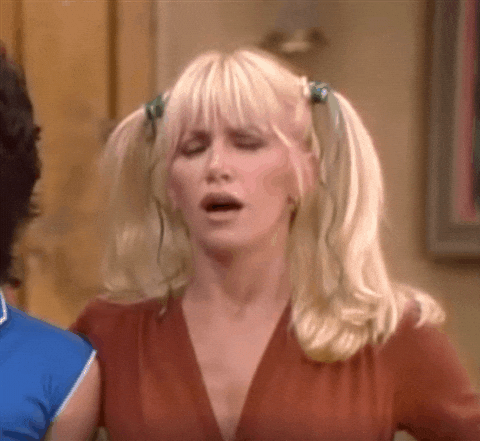 Oh I know why! Because America's ability to appreciate A1 bops over GARBAGE is virtually nonexistent. And I'll prove it to you…
Have you heard of Nightride?
NO YOU HAVE NOT because instead of stanning for Tinashe's mixtape full of bops in 2016, y'all were listening to Desiigner mumble the word "Panda" a million times and requested "Closer" by the Chainsmokers every chance you got.
---
So let's talk about the beauty that is Nightride. Mind you, this is a *mixtape* and it is still better than most albums released that year. In the time between the release of Aquarius and Nightride, we were blessed with four singles that went literally nowhere because we SUCK at acknowledging good music.
First she dropped this cute little song, "Party Favors." Queen of low budget music videos. (can't blame her, I'm sure her label was like 'girl we gon test this out and if you don't finally get some love we pulling the plug')
Then she dropped what should've shattered the Earth's core, "Player." (I personally prefer the solo version without Chris Brown, but to each their own)
Then she got a little more budget for the super-bop, "Superlove" (not like that made a difference, we neglected this one too — I truly thought this was going to be the one to push her into the mainstream — we really dropped the ball on this one)
Finally, one of my personal faves, "Company." Remember when I said Princess Tiana could dance? Get into this gig:
Other notable mentions from Nightride include: "C'est La Vie," "Ride Of Your Life," "Touch Pass" and "Ghetto Boy."
---
Now we're caught up to 2017 — but wait there's more! We failed good ole TT one more time with "Flame" back in March. Thank God her label has some faith left in her because apparently America doesn't. It's a cute bop, even made it on my Top 20 Songs of 2017 list.
---
NOW LISTEN UP 
Tiny T has been cryptic and hinting on her Instagram lately about a new release (a little back story, Nightride was supposed to have a follow up project called Joyride, but as you can probably guess – why try and release a whole new album when we apparently couldn't give a shit less about the bops she's laid before us over the last few years) BUT it's safe to say Joyride is FINALLY coming.
We basically have confirmation that Joyride is green for GO and the new music is coming as soon as midnight TONIGHT. So what does that mean for you? YOU'RE GONNA START STANNING TALENT. You're going to follow the link in the following tweet and "Presave to Spotify" (cause apparently that's something we do now?) and at midnight you will be blessed with a bop or two (honestly confused whether all three are coming or just one) by Timmy Turnashe that you will blast on whatever speaker you have, waking up whoever lives under the same roof as you to such amazing tunes.
And come tomorrow, y'all better be singing the lyrics to these songs at the top of your lungs; out your cars, in your showers, at your jobs, in your classes – honestly I don't care so long as we don't let this poor child FLOP yet again.
I mean come on, she's giving us THREE singles… the likelihood of you enjoying at least ONE of them is high so quit stanning for trash and finally give some much-deserved love to my girl Tinashe. And if you're still not here for her, the tracks feature Offset, French Montana, and Future so what now.
Thank you for reading, that is all.
---
Cover artwork copyright RCA 2018. This blog serves no commercial purpose and all links and media belong to their respective owners.